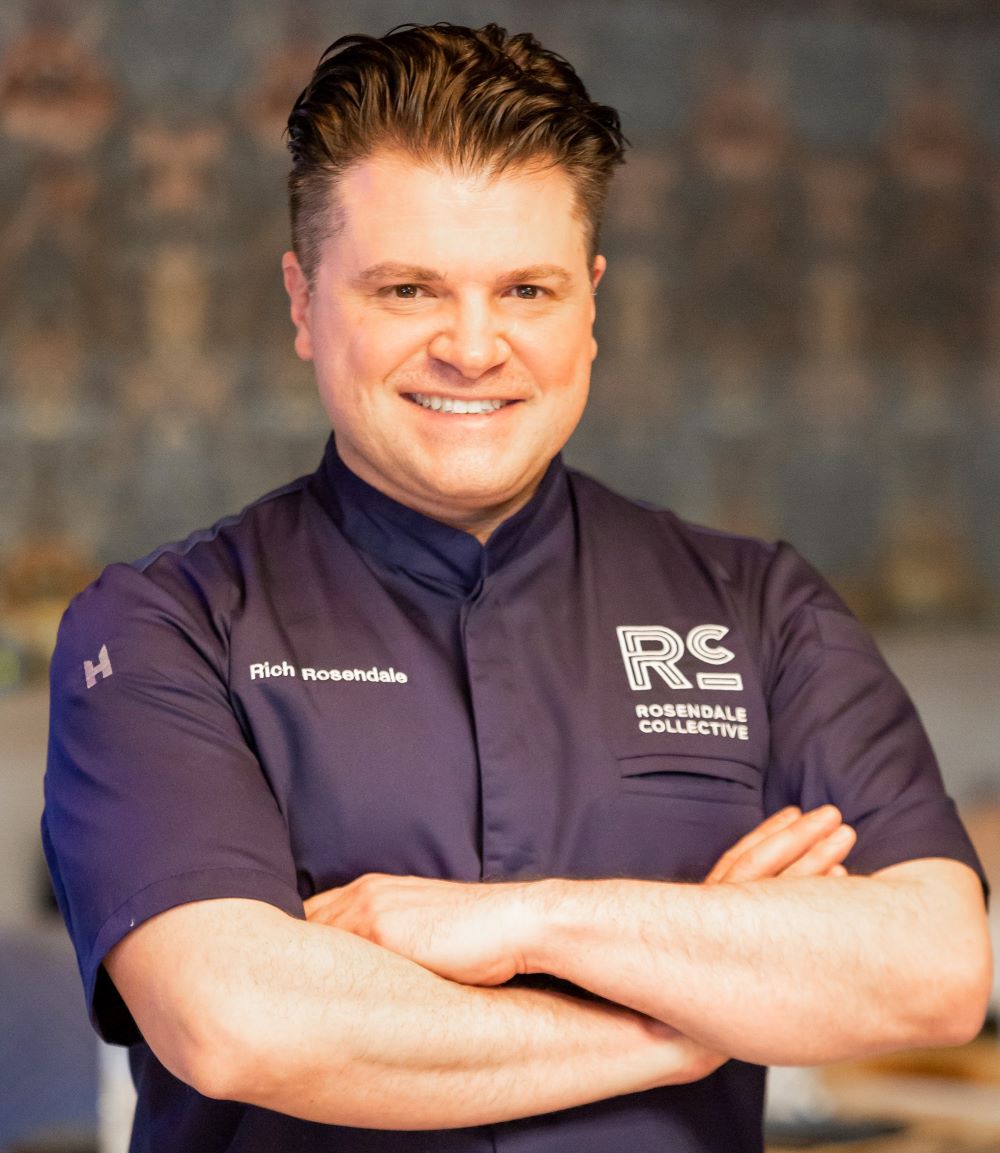 Westmoreland County Community College Names Master Chef Richard Rosendale 2023 Distinguished Alumnus
May 15, 2023
Westmoreland County Community College has named Master Chef Richard Rosendale of Leesburg, Virginia as the 2023 Distinguished Alumnus.
The Distinguished Alumnus Award recognizes and honors Westmoreland alumni who have distinguished themselves through professional accomplishments, significant community-based service and support or service to the college.
Rosendale graduated from Westmoreland County Community College's Culinary Arts Apprenticeship Program in 1997 before training at the prestigious Greenbrier Resort in White Sulphur Springs, West Virginia. His culinary journey has taken him around the world to be classically trained in Norway, Germany, Luxembourg, France, Switzerland, Northern Italy and some of the finest kitchens in the United States, including a six-year apprenticeship under seven Certified Master Chefs.
In 2004, he became the youngest member appointed to the American Culinary Federation Culinary Team USA since the team's inception, and was also awarded the Presidential Medallion for his contributions to the culinary arts. As one of only five chefs who represented the United States in the 2004 World Culinary Olympics in Erfurt, Germany, the team ranked number one in the world for the hot kitchen beating 32 countries.
Rosendale went on to oversee the culinary turnaround at The Greenbrier as the resort's youngest-ever Executive Chef. He opened five new restaurants, directed 13 kitchens and launched the 44-acre Greenbrier Farm, which supplies 75% of the produce for the 750-room resort.
In 2008, he opened Rosendale's, which earned attention for its critically acclaimed modern American cuisine and was featured in The New York Times magazine as well as being named as the regionally Best New Restaurant. In the same year, he earned three gold medals serving as team captain for the 2008 USA Culinary Olympic Team. Leading to a career highlight, he was chosen as one of only eight U.S. finalists from over 300 across the country in the prestigious Bocuse d'Or USA semi-finals, winning the silver medal.
In 2012, he earned the Certified Master Chef title, the top chef certification in the U.S., following a 130-hour cooking exam that covered all aspects of cuisine.
Chef Rosendale created and currently operates Rosendale Collective, a group committed to inspiring the world through the language of food. The group engages with people around the world, communicating online or in-person through training workshops and global events. He is also the co-owner of Roots 657, a community-focused restaurant and market in Leesburg, Virginia.
"We are extremely pleased to honor Chef Rosendale as our Distinguished Alumnus," said Dr. Tuesday Stanley, president, Westmoreland County Community College. "He is a true ambassador of the Culinary Arts at every level and is an inspiration to our students preparing for a career in this growing field."