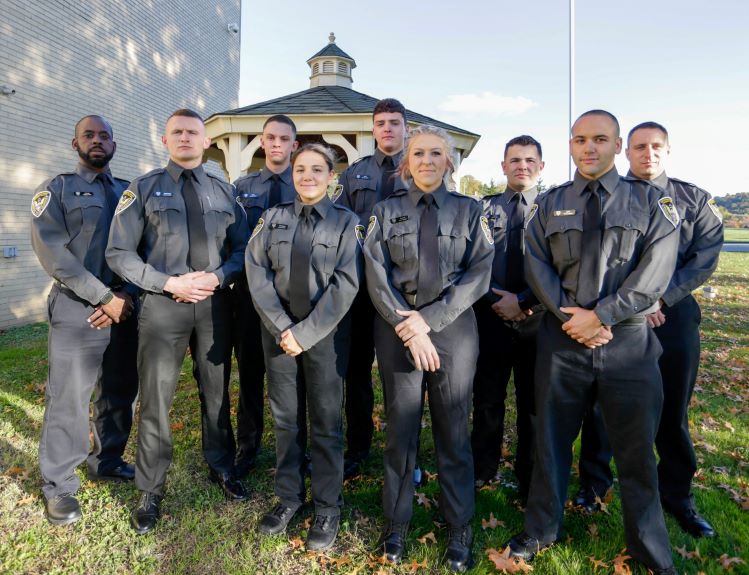 Westmoreland County Community College Graduates 20 Police Academy Cadets
November 22, 2022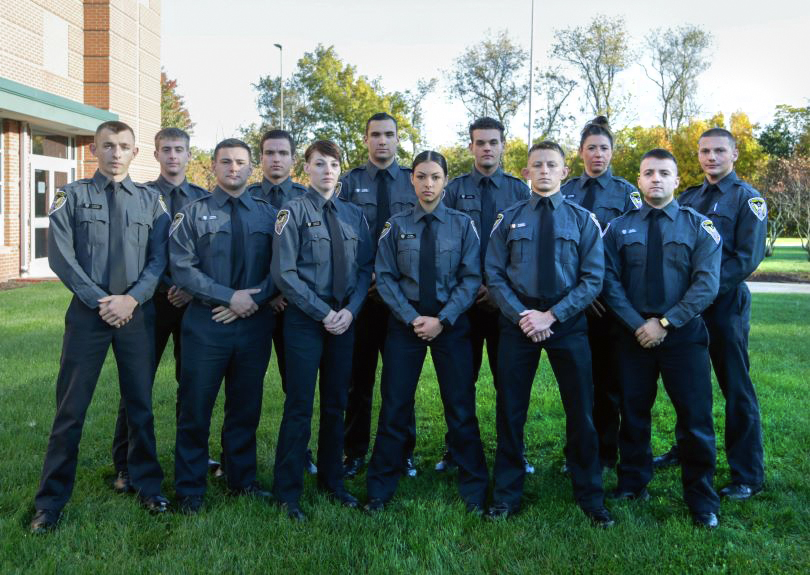 Westmoreland County Community College celebrated the graduation of 20 police academy cadets from its Municipal Police Officers' Training Academy, Class 57 and Class 58, during a ceremony held Monday, November 21 at the Youngwood campus.
The graduates from Class 57 (part-time academy) include Justin T. Akins of Kittanning; Isa Al-Amin of Monroeville; Andrew G. Esser of Jefferson Hills; Ronald W. Naylor III of Rostraver; Joshua Shuster of Johnstown; Jonathan E. Stevenson of Greensburg; Kiana A. Thompson of Greensburg; McClean E. Walton of Irwin; and Hailey M. Warrick of Yukon.
Graduates from Class 58 (full-time academy) include Benjamin H. Bamford of Rostraver; Nathaniel F. Cochran of Latrobe; Jason T. Dembiczak of Greensburg; Joseph S. Grieco of Murrysville; Kyra L. Haile of Greensburg; James M. Little of Harrison City; Daniel G. Lore of Irwin; Tyler N. Mathias of Greensburg; Luke J. Skledar of Monroeville; Elizabeth A. Snowman of Greensburg; and Dante N. Trunzo of Delmont.
Special awards were presented in the areas of Academic Excellence, Firearms Proficiency, Driving Proficiency and a Presidential Leadership Award.
Award recipients of Class 57 were Academic Excellence: Kiana Thompson; Firearms Proficiency: Justin Akins & Jonathan Stevenson; Driving Proficiency: Ronald Naylor III; and Presidential Leadership: Kiana Thompson.
Awards recipients from Class 58 were Academic Excellence: Joseph Grieco; Firearms Proficiency: Tyler Mathias; Driving Proficiency: Jason Dembiczak; and Presidential Leadership: Joseph Grieco.
The Westmoreland County Community College Municipal Police Officers' Training Academy offers both a part-time (20-24 hours per week) and full-time academy (40 hours per week). The programs train students to become police officers in Pennsylvania cities, boroughs and townships. Cadets also become Emergency First Responders and certified in CPR, Incident Command, the National Incident Management System and tactical skills. Westmoreland's Police Academy is taught by professional instructors including working officers, investigators and leaders from throughout the southwestern Pennsylvania region. All are certified in their expertise by the Municipal Police Officers' Education and Training Commission.
To learn more, visit www.westmoreland.edu/policeacademy or call 724.925.4112.