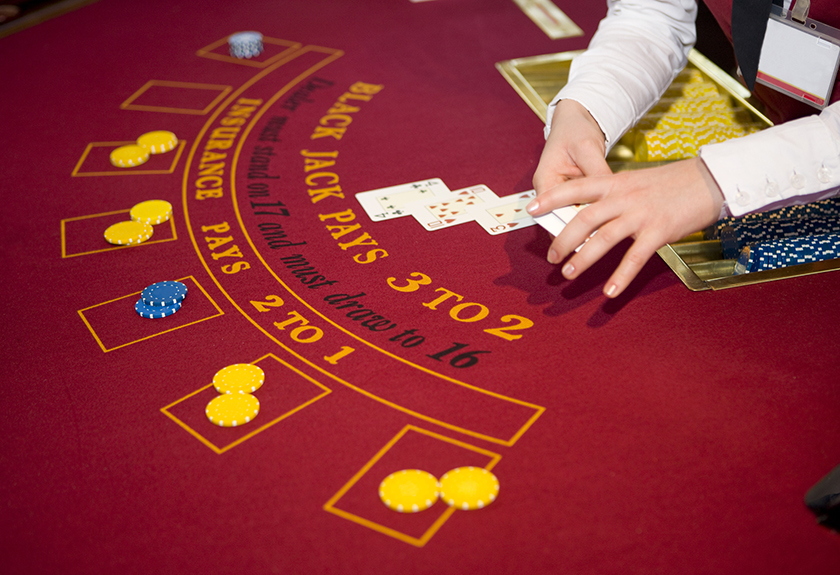 New Live! Casino to Sponsor Westmoreland County Community College Table Games Dealer School
July 8, 2020
Greensburg, Pa.
Live! Casino announced today it is sponsoring the Westmoreland County Community College Dealer School, scheduled to begin August 17, 2020.
The new $150 million Live! Casino will create more than 500 permanent new jobs for local and regional residents. More than 100 of those positions are for table games dealers. The Dealer School was established to provide qualified applicants with the skills necessary to embark on a career in the gaming industry and, upon graduation, the opportunity to interview for a dealer position at Live! Casino.
Westmoreland is hosting a series of information sessions for those interested in learning more about the Dealer School. Interested individuals must sign up in advance for one of the sessions prior to registering for the training. Dates, locations and sign up information can be found at www.westmoreland.edu/dealerschool. Walk ins will not be permitted to attend due to Pennsylvania-mandated health regulations. While the information sessions are free, the cost of the school and curriculum is $110 per student for Blackjack training and an additional $75 for other games.
"We are proud to partner with Westmoreland County Community College on this project, which will provide long-term careers in the gaming industry to personable, outgoing and professional individuals," said Sean Sullivan, General Manager of Live! Casino. "Interested applicants do not need casino, gaming or dealer experience to apply to the school. Working in association with Westmoreland, we will provide all the training necessary to successfully complete the courses and position graduates to take advantage of the opportunity to interview for a dealer position at Live! Casino."
"Westmoreland is working hard to partner with businesses that provide job opportunities in our communities," said Dr. Tuesday Stanley, President, Westmoreland. "Live! Casino is going to bring family sustaining careers to the area. We are looking forward to opening the Dealer School and starting students on the path to exciting futures in the gaming and entertainment industry."
The Dealer School is conveniently located at the Westmoreland Mall at 5256 US-30 in Greensburg, PA. The School is being designed according to CDC and PA Department of Health guidelines and Pennsylvania Gaming Control Board protocols to allow for ample social distancing, reduced occupancies and vigorous hygiene and health measures, including use of hand sanitizer and masks.
Classes will be held Monday-Friday in Blackjack, Craps, Roulette, Baccarat and other table games, with varied shifts to accommodate schedules. All classes will be taught by experienced, licensed and dedicated instructors who will professionally prepare students to enter the fast-paced casino industry. Enrollees who successfully complete the course will be provided the opportunity to audition for positions at Live! Casino. Completion of the course does not guarantee employment.
Live! Casino is expected to open in late 2020, with more than 100,000 square feet of gaming, dining and entertainment space, including 750 slots, approximately 30 live-action table games, and a sportsbook.
Pending approval by the Pennsylvania Gaming Control Board. For more information about Live! Casino, visit www.LiveCasinoWest.com