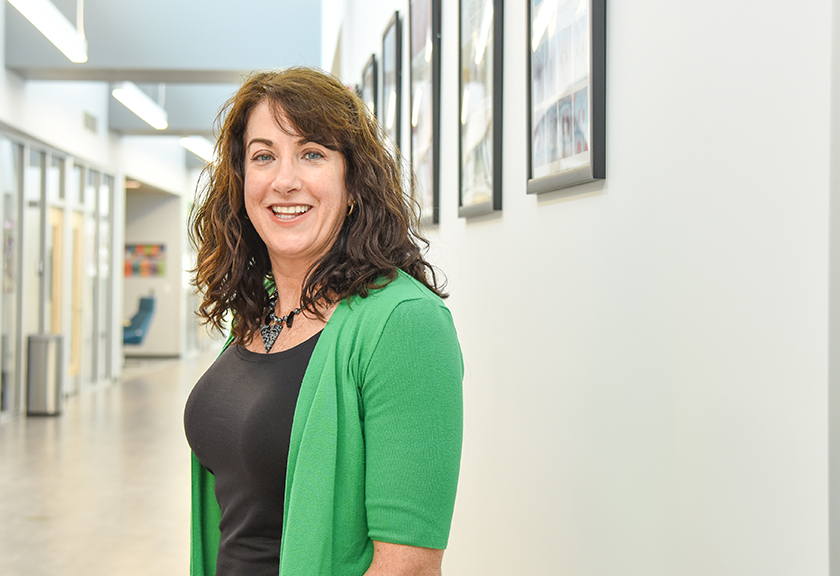 Dr. Tuesday Stanley among Nine College Presidents to Receive Shirley B. Gordon Award
March 11, 2021
Youngwood, Pa.
Westmoreland County Community College President Tuesday Stanley will receive the Shirley B. Gordon Award of Distinction from the Phi Theta Kappa Honor Society (PTK) during PTK Catalyst 2021, the society's annual convention, broadcast live from Orlando, Florida, April 8-10.
These awards are given to college presidents who have shown strong support of student success on their campus by recognizing academic achievement, leadership, and service among high achieving students at their colleges. Recipients are nominated by students on their campus and are only eligible to receive the award once over the course of their career.
"Dr. Stanley played a major role in our effort to become a Five Star Gold Chapter. She is an accessible leader who takes the time to meet with our executive board and members to plan PTK initiatives at Westmoreland," said Dr. Kevin Kopper, Westmoreland PTK chapter advisor and assistant professor of history. "The students really look up to her."
The Shirley B. Gordon Award is Phi Theta Kappa's most prestigious award for community college presidents and is named in honor of the late Dr. Shirley B. Gordon, Phi Theta Kappa's longest serving Board of Directors Chair and a founder and long-time president of Highline Community College in Washington. In addition to Dr. Stanley, the 2021 recipients are:
Pam Boehm Hill College, Texas
Lee Ann Nutt Lone Star College, Texas
Kevin Boys Southern State Community College, Ohio
William Seymour Cleveland State Community College, Tennessee
Andrew Dorsey Front Range Community College, Colorado
Keith Hayashi Waipahu High School Early College, Hawaii
Tim Wright Wilson Community College, North Carolina
Harold Nolte Dodge City Community College, Kansas
Phi Theta Kappa is the premier honor society recognizing the academic achievement of students at associate degree-granting colleges and helping them to grow as scholars and leaders. The Society is made up of more than 3.5 million members and nearly 1,300 chapters in 11 nations, with approximately 240,000 active members in the nation's colleges. Learn more at ptk.org