Find your career in a clinic or the operating room as a surgical technologist.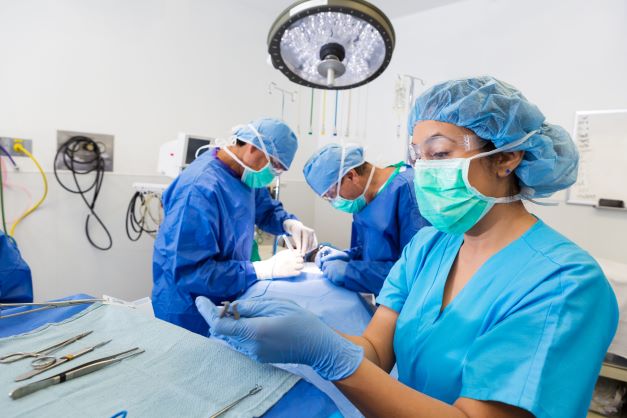 Surgical technologists are allied health professionals who are an integral part of the team of medical practitioners providing surgical care to patients in a variety of settings such as medical offices, out-patient clinics, and the operating room.
What Will I Learn?
As a surgical technologist, you implement safe practice techniques in regards to perioperative routines, patient transportation, positioning, and emergency procedures. You will learn to accurately apply knowledge and skills of a professional surgical technologist to address the biopsychosocial needs of the surgical patient. At the conclusion of the program you will be proficient and competent as an entry-level surgical technologist in the cognitive, psychomotor and affective learning domains.
Our new Surgical Technology program is conveniently located at our New Kensington Center where there is free parking, renovated rooms with up-to-date technology. The New Kensington Center also has designated study areas and a lounge where you can work while you wait for your next class.
View the Surgical Technology program in the College Catalog
View the Surgical Technology Checklist
Complete and submit a Health Professions Programs Application
Follow these links for guidance on how to prepare for the PAX exam: