Develop Skills in Essential Areas of the Hospitality Industry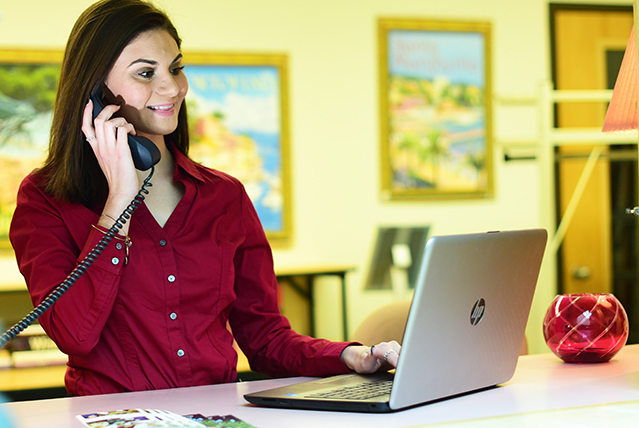 What Will I Learn?
The Hospitality Management curriculum is designed to prepare students for entry-levels of management positions in the hospitality industry.
Emphasis is given to the development of hospitality knowledge and skills in essential areas such as sanitation, customer service, marketing and management.
The certificate program is offered in person and 50% online.
What Will I Earn?
If you plan to stay in the region, there are many occupations related to this program degree and certificates. In the 10-county region* surrounding Westmoreland County Community College, the earnings for occupations in this field range from:
Hospitality Management, Diploma: $12.03 - $25.55 per hour, with an average hourly wage of $18.34

Hospitality Management, Certificate: $11.06 - $48.52 per hour, with an average hourly wage of $28.20
It is important to remember that wages vary based on level of education, experience, job location and other factors.
Source: Data provided by Lightcast™ (https://lightcast.io/) 2023.1
* 10-county region includes Allegheny, Armstrong, Beaver, Butler, Fayette, Greene, Indiana, Lawrence, Washington and Westmoreland.
Career Opportunities
Graduates of the hospitality management program may accept positions as: sales representative, assistant restaurant manager, assistant food service director, dining room manager, training and development specialist or customer service representatives.