Prepare to Work in the Hotel, Resort and Casino Industry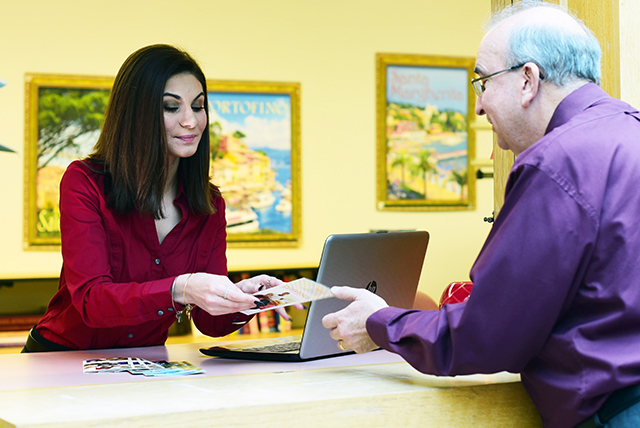 Westmoreland offers a degree in Hospitality Management - Lodging Management.
Why choose Lodging Management as a career?
Those interested in the field enjoy customer service, interacting with the public, solving problems, new daily challenges and working with their hands. They are creative and need to be adaptable to changing technology.
A graduate of this program is prepared to work in the hotel, lodging, resort and casino industry. They may work in the front office, customer service, property management, food service, recreation, and events. Property management employees include supervising housekeeping, grounds keeping and more.
Food service positions can vary from supervising the bistro/bar areas to managing the culinary staff. Graduates employed in events are involved with event sales, catering, entertainment and event management.
What will I learn?
Students in the program take classes with other Culinary Arts/Hospitality students. This provides them with an overall view and understanding of the industry and the other professionals they will supervise/manage.
Many of the faculty in our programs are also employed in the industry at regionally and nationally recognized hotel, resort and event venues, which brings the most current information to our students.
The degree and diploma programs include an internship, which requires the student to have supervised employment in the field.
The courses are offered online, blended and traditional classroom form. They are offered during the day and the evening. The classes are scheduled so that the student can easily work in the industry while taking classes.
Career Opportunities
Students may be employed in positions such as hotel/motel managers or assistant managers; food, beverage and banquet managers or assistants; convention and special event coordinators; sales managers, department managers or assistants for lodging facilities.