Train in a Top-Ranked Culinary Arts Program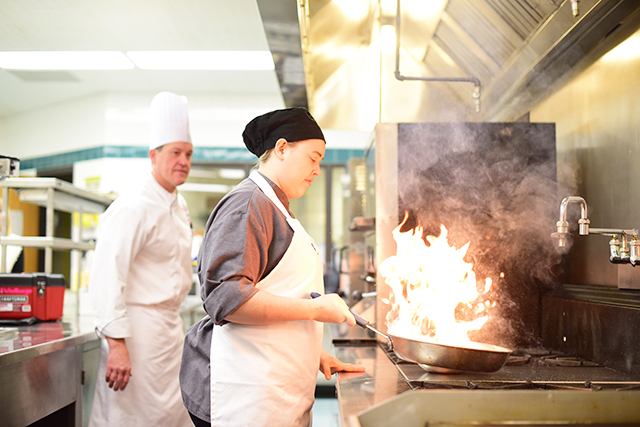 Westmoreland offers a degree, diploma, and certificate in Culinary Arts. As one of the region's best culinary programs, we have fully equipped state-of-the-art kitchens, knowledgeable professors and a direct line to connections within the industry.
What Will I Learn?
This curriculum is planned to meet the increasing employment needs of the 21st century for trained chefs and culinary experts. The program includes classroom and food laboratory experiences and requires students to complete an internship. This option accommodates both part- and full-time students and is available in two-year and 16-month programs.
Culinary Arts graduates are eligible to test for certification with the American Culinary Federation as a Certified Sous Chef, which may lead toward the coveted certification as Master Chef.
Westmoreland's Culinary Arts program is nationally accredited and is designated as an Exemplary Program by the American Culinary Federation Education Foundation Accrediting Commission. This accreditation and designation assures the highest quality culinary education.
Career Opportunities
Graduates of this program can expect to function as cooks, sous chefs, personal chefs, executive chefs, sales representatives, culinary managers and culinary educators in restaurants, noncommercial facilities, schools/colleges and business operations.
Program Outcomes and Success Measures
Culinary Arts, AAS (Apprenticeship & Non)
Student graduation rate: 75%
Student job placement rate: 100%
Students eligible to obtain ACF certification by graduation: 4