A Fusion of Art Practice and Technology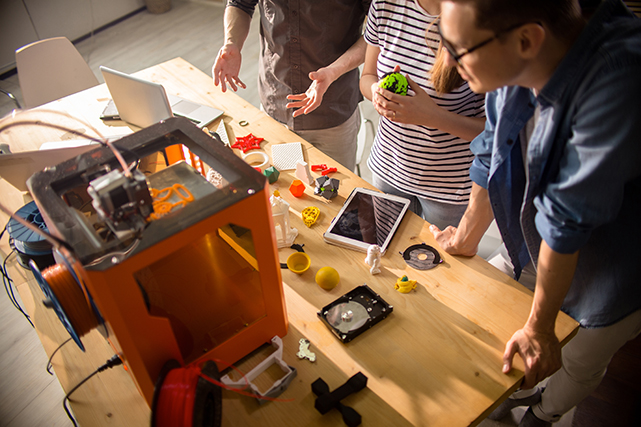 The art technology certificate introduces a fusion between art practice and technology, including two-dimensional and three-dimensional design, graphic software and robotics.
What Will I Learn?
Through interdisciplinary collaborations and individual projects, students will develop a foundational proficiency in working with a range of technologies including options for welding, 3D printing and self-designing interdisciplinary research.
Students will investigate how the arts/humanities, sciences and technology inform each other through a project-based curriculum that provides a full range of analytical and creative skill sets for 21st century employment. View Art Technology in the College Catalog
Career Opportunities
This certificate will expose students to a wide range of career tracks to initiate a professional path in creative industries, designing and entrepreneurship.
Students will be prepared for entry level jobs associated with industrial design, animatronics, entertainment, media and communications as well as support jobs for a range of creative industries.