A Welcome from Our President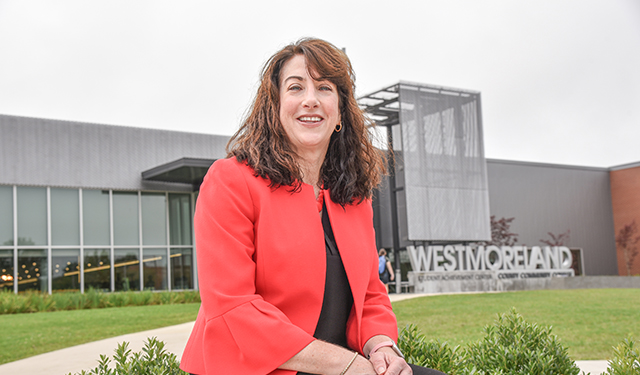 I am proud to say that Westmoreland County Community College reached a milestone anniversary over the past year: 50 years of serving our community and the region.
There wasn't much time to celebrate or reflect on all we had achieved. Our dedicated faculty and staff had much work to do - as they rose to the challenge of finding new ways to impact the futures of our students and continuing to serve our community, even in the midst of a global pandemic.
While we fitted students with the tools and technology as well as the academic, financial and sometimes emotional support they needed to continue their studies from home or for some majors, they were at home and at the college, there was much activity at the college. We finished the Phase III Renovation of our Student Achievement Center. We completed the new open concept library. We cut the ribbon on a state-of-the-art event center and outfitted multiple classrooms with the technology that would be needed when our students and faculty were fully back in-person.
In addition, Westmoreland moved forward with multiple Dual Admission agreements with four-year colleges and universities. These agreements set our students up for a high level of success as they pursue their education beyond their associate's degree from Westmoreland.
We begin our next 50 years with new technology, new facilities and new ways to teach and work - but with the same, or perhaps even a renewed dedication to serving the Westmoreland, Fayette and Indiana counties.
I welcome everyone to Westmoreland and I very much look forward to the years ahead. We are striving for excellence everyday for you and we are committed to continuing to demonstrate a growth mindset that helps you to reach your goals.
Tuesday Stanley, Ed. D.
President, Westmoreland County Community College