Internship and Practicum for Students
An internship or practicum provides an opportunity for you to earn academic credit for work experience related to your field of study or vocational goal, or to explore career options.
It is designed to supplement your formal classroom study with supervised on-the-job experience in college-approved work locations.
Benefits of an Internship or Practicum
Acquire major-related experience
Gain industry knowledge you won't learn anywhere else
Accumulate evidence of your abilities
Make critical professional contacts Increase your confidence
Learn more about a company of interest
Possibly land a full-time job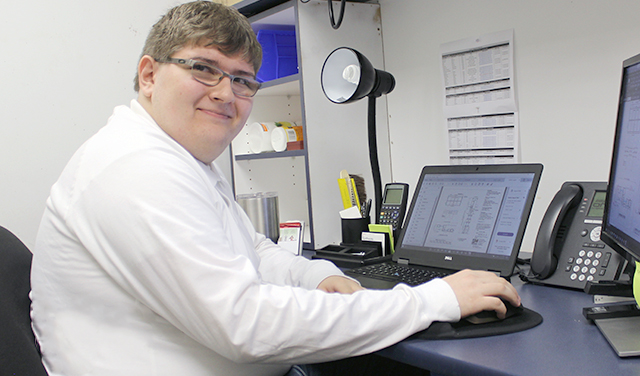 "It's been a great experience." Architectural Drafting and Design major Ryan McCurdy was hired by local manufacturer Tucker Auto-Mation after he interned there.
If you are interested in an internship or practicum, you should schedule a meeting with the internship coordinator. The coordinator will then assist you in refining and revising your résumé as needed. The purpose of the résumé is to assist the coordinator in locating a suitable work site. This experience must be arranged with the coordinator the semester prior to planned participation.