Services for Employers
Westmoreland's Career Development Center strives to support the growing needs of employers through services that connect qualified applicants to career-related opportunities.
Through association with Westmoreland Career Development, employers have the opportunity to shape prospective employees through internship and practicum programs, recruit and interview potential applicants, advertise available positions on College Central Network (Westmoreland's online job board) as well as enhance company visibility and networking opportunities while attending job fairs.
Posting a Job Opportunity
College Central Network is an online job-posting service which is provided free through Westmoreland. With it, employers have the opportunity to recruit, arrange for interviews, and eventually hire qualified candidates. Entry-level job seekers from community and technical colleges, small and midsize colleges and universities, and art and design schools are able to view jobs posted to this national job board.
Employer Central is the online job-posting gateway of College Central Network's Jobs Central national job board. This job board is available to and accessed free of charge by more than 2 million students and alumni, including our college students.
What are some of the benefits?
CCN provides a unique means of reaching students and alumni who depend on the network for assistance in their search for employment.
Once registered, you may use the following services:
Job Posting
Résumé Search
Registration takes just a few minutes. You can be collecting responses to your hiring needs almost immediately.
To register, follow these instructions:
Note: Fields with an asterisk (*) are required. Choose an Access ID. (Select a unique access ID that you will remember). To submit your form for review, click on the Register tab which submits your Employer Registration form to the Career Development Center.
Our career development staff will review your registration form for inclusion in the employer database. An email notification will be sent to you to activate your account.
You now can begin posting jobs and/or searching the résumé database at https://www.collegecentral.com/westmoreland.
Click on Employers icon
Enter your Access ID and password and click the SIGN IN tab
To update your registration information, post a job, or search student and alumni résumés, click the link and follow the on-screen instructions.
Job Fairs
Job and career fairs are held in the fall and spring semesters and provide employers with an opportunity to actively recruit highly qualified candidates. Students are able to explore employment and career opportunities in most industries through personal contact with employers.
Westmoreland Career Development participates in three job and career fairs: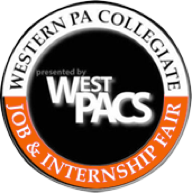 On-Campus Recruitment
Meet with current students to discuss job opportunities with your business or organization.
Workshops
Interact with potential/future employees by providing career information from the employer point of view as well as assist students and alumni in developing interviewing skills.
Internship and Practicum
The internship and practicum program at Westmoreland is a unique plan of education that integrates classroom study with planned and supervised career-related work experience. With this program, employers have the opportunity to assist the college in preparing the students for employment in today's work environment.
Why host an intern?
Screen and recruit potential employees
Train potential employees
Give back to community
Excellent opportunity for 'branding' the company
Interns are typically enthusiastic and highly motivated
Reduced recruitment costs
Interested?
Please complete the Experiential Learning Registration Form.