Career Development is More Than Deciding on a Major
The Career Connections Center team can provide information and support to assist you with your career development. It's a lifelong process that, whether you know it or not, actually starts when you are born, not just when you select a major or decide what job you want when you graduate!
There are a number of factors that influence your career development, including your interests, abilities, values, personality, background, and circumstances throughout your life as you change, and continue to make career and life decisions. Career advising is a process that will help you to know and understand yourself and the world of work in order to make career, educational and life decisions.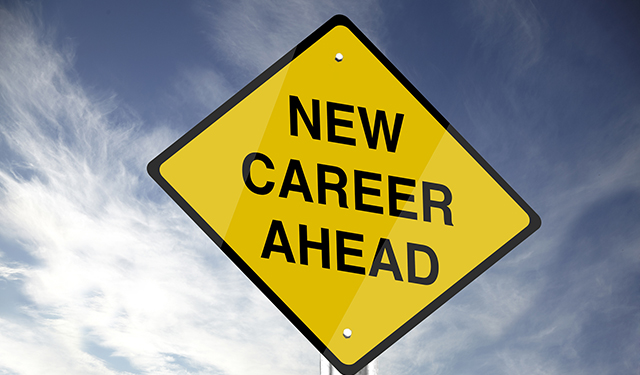 Book an appointment with our Career Connector, Samantha Gouldner.
What Can I Expect?
Your Career Connector Will:
Help you identify the factors influencing your career development, and help you assess your interests, abilities, and values.
Be someone for you to talk to about your thoughts, ideas, feelings, and concerns about your career and educational choices, who will help you sort out, organize, and make sense of your thoughts.
Help you locate resources and sources of career information.
Help you to determine next steps and develop a plan to achieve your goals.
Your Career Connector Won't:
Tell you what to do, or tell you what you should major in or what career you should pursue.
Who needs Career Advising?
Career Advising can be appropriate for anyone. Below are some examples of concerns that bring students to Career Connections.
Exploring Career and Major Options
"I have no idea what I want to do with my life."
"I don't know what to major in."
"I've narrowed it down to a couple career options, but I'm having a hard time choosing between them."
"I know what I want to major in, but I have no idea what I want to do once I graduate."
"I know what I want to do, but I'm not sure what the best major would be.
"I want to know what kinds of jobs I can get with my major."
"I don't feel like I know enough about all the different careers out there to know what I want to do."
Resolving Conflicts
"I like a lot of different subjects, and I keep changing my major because I'm not sure which one is the best for me!"
"I don't like any of my classes and none of the majors seem really appealing to me."
"I have a lot of work experience and I want to find a new career path that will build on the skills I already have."
"I was planning on going into the _______ program, but I applied and didn't get in. What do I do now?"
"I always thought I wanted to be a _______, but I got into my major and I really don't like it!"
"I really like my major, but it's not what I want to do for my career."
"I know what type of work I'd like to do, but I'm afraid I won't be able to make enough money doing it."
"My family really wants me to be a _______, but I'm not sure if that's really what I want."
"I've always planned on being a _______, but I'm wondering if it's only because that's all I know."
"I want to find a field to go into where there will always be plenty of jobs."
"I want to find a career that will allow me to provide significant financial support for my family."
"I'm working towards my career, but I think I might just really want to be a stay-at-home parent."
"I've always planned to stay in my area, but to do what I'd like to do I'd have to move."
Contact
Schedule an appointment with Samantha. Call 724-925-4278 or drop into our temporary offices in the Student Achievement Center 850/855, Youngwood campus.
If you are a student at a different center, Samantha can connect with you through google hangouts, by phone or may be at your center once a month.