Have an Impact on the Lives of Children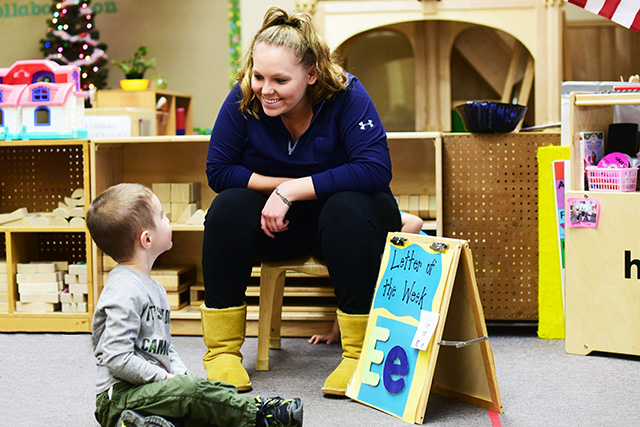 Westmoreland offers a degree, diploma and certificate in Education.
Why choose Education as a career?
Early Childhood and Primary Education (PreK-4) are fields where practitioners have a powerful impact on the lives of children and their families. Educators and caregivers must be creative, patient, and possess a willingness to be flexible in thought and practice as they grow with the evolving fields of child development and education.
Traits that will serve professionals well in Early Childhood and Primary Education are a sensitivity to the needs of others, effective communication skills, and having a good sense of humor.
What will I learn?
Westmoreland's Early Childhood Education program is taught by faculty with a student to teacher ratio of 15:1, which gives plenty of time for individualized attention.
For those interested in seeking teacher certification for primary grades, PreK-4, Westmoreland's program meets the standards for transferring to over 20 four-year institutions in the Pennsylvania Transfer and Articulation Center (PA TRAC) system for degree completion.
Career Opportunities
Depending on the pathway you choose, completers of the Education program find jobs in a variety of agencies including public and private preschools, child care centers, and with public service organizations.
Based on the type of employment you pursue, graduates can serve as lead or assistant teachers in pre-k classrooms, Head Start, and family and private care centers. Other opportunities include becoming a center director, owning your own center, or working in the public school system as a paraprofessional or teacher's aide.
Graduates can also transfer to 4-year institutions to complete degrees in PreK-4 education for certification as primary education teachers.