Gain Skills for Work in Resorts, Restaurants and More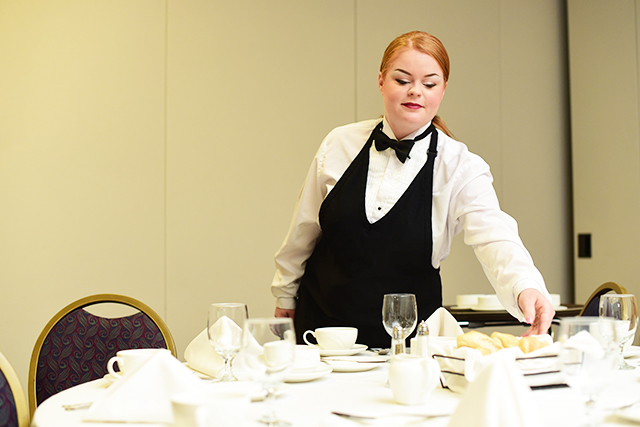 The certificate in dining room management is designed to provide entry and intermediate-level skills for employment within resorts, restaurants, lodging and institutional facilities.
Customer service and sanitation standards are both emphasized. Courses within this program also include information on beverage and wine service, techniques of service and marketing as it relates to this industry. View Dining Room Management Certificate in the College Catalog | Gainful Employment Disclosure
Career Opportunities
Graduates of the dining room management certificate program may accept positions as: dining room manager, maitre'd, customer service specialist or training specialist.