Work in Fields Like Biotechnology, Pharmaceutical Research and Manufacturing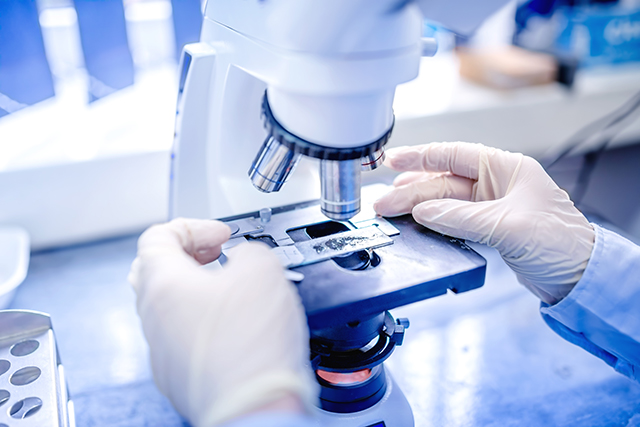 Why Choose Bionanotechnology as a Career?
Bionanotechnology uses biological starting materials to build new substances, or applies nanotechnology to medicine or biotechnology. This means that we can use biological molecules as a tool to accomplish tasks that were impossible with other tools.
This program focuses on the preparation of students for work in such fields as biotechnology and pharmaceutical research and manufacturing. Students learn to work with materials at the nanolevel in analysis, production and data collection.
What Will I Learn?
Westmoreland's Bionanotechnology program will teach students how to operate optical, scanning probe, atomic force and electron microscopes, transfer patterns using optical, e-beams, stamping and imprinting lithography and so much more. Students will learn cleanroom protocols, material processing and characterization, hardware training, safety and environmental training and computer simulation.
Students study at Westmoreland for three semesters before completing their degree requirements at the Nanofabrication Facility at Penn State University. Tuition for courses completed at Penn State University are calculated at Westmoreland rates. View Bionanotechnology in the College Catalog
Westmoreland also offers a degree in Nanofabrication Manufacturing.
Career Opportunities
Students enrolled in this program can work in occupations such as laboratory technician, quality control, and manufacturing technician in such fields as bionanotechnology research, medical laboratories and pharmaceutical manufacturing.