A Westmoreland Culinary Tradition
The Westmoreland County Community College School of Culinary Arts/Hospitality faculty and students and the Westmoreland Educational Foundation, Inc. welcomed guests to the Chefs' Bohemian Marketplace on November 3, 2019.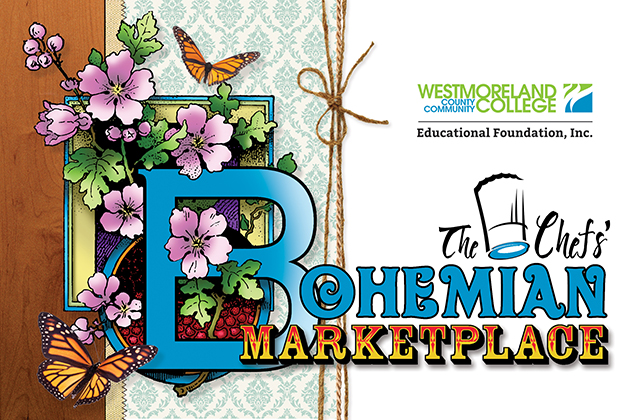 Guests explore the cuisine of the Haute Boheme and seceded from conventionality in food and art. The Marketplace wass amazing...the aromas from the fresh baked breads and the sounds of the sizzling saute pans at the stations were simply divine.

2019 Sponsors
Event
Nemacolin Woodlands Resort
Diamond
General Carbide Corporation
Seven Springs Mountain Resort
West Penn Power
Ruby
Eat'n Park Hospitality Group
Gregory Hricenak Scholarship Fund
Highmark Blue Cross/Blue Shield
Live! Casino
Stewart Capital Advisors, LLC
Sapphire
eCampus
First Commonwealth Bank
Special Thanks to the Chefs' Marketplace Steering Committee
Keri Bailey
Janet Corrinne-Harvey
Mark Huber
Laurie Jones
Dr. Cindy Komarinski, CCC, CCE
Dan Kremer
Cyndi Long
Bonnie Lewis, co-chair
Jeff Martinec
Pamela Mowrer
Ann Nemanic, honorary chair
Heidi Pearce-Smith, CWPC
Dave Runco
Dr. Scott Schmucker, CEC, CCE
Cheryl Shipley, RDN, LDN
Marcy Sloneker, co-chair
Lynn Toniolo
Debra Woods